Send me alerts every days
Req ID: 3981
Vacancy Type: Permanent 
Number of Positions: 1  
Closing Date: 01/27/2020
Duties and Responsibilities
Operates City owned vehicles with trailers up to and including 4,600 kg G.V.W. for City's programs in accordance with City operations and safety policies
Performs lead hand duties when assigned
Performs work assigned to Worksperson 4 or Labourer classification when required
Fills out and completes work orders assigned
Co-operates with the City and responds to emergency call ins (example winter maintenance)
Works safely in accordance to all City's policies and procedures and the Occupational Health and Safety Act
Ensures compliance to legislative requirements, collective agreement and City's Policies and Procedures e.g. Respectful Workplace Policy, Workplace Violence Policy, etc.
Performs other related duties as may be assigned
PHYSICAL DEMANDS:
Exposure to variety of weather conditions, noise, vibration, unpleasant smells etc.
Exposure to concrete, asphalt, dust, flying particles etc.
Requires lifting, pulling and carrying of heavy equipment and objects
HOURS OF WORK/SHIFT WORK:
40 hr/week, Monday to Friday. Normal working shift/days - 7:30 a.m. to 4:00 p.m. with a half hour for lunch.
This position requires shift work, occasional over-time and may be assigned to any of the four work districts.
NOTE: This is a CUPE Local 66 bargaining unit position. Supervisors will be notified of interview schedule to ensure proper coverage of work.

Skills and Qualifications
Must have secondary school education
Must possess a valid Ontario Class "D" Driver's License with "Z" endorsement and with a driving record in good standing acceptable to the City; and as defined by the Transportation and Works Department Vehicle Program. (A drivers' abstract will be required to verify a driving record in good standing)
Must have approximately 1,350 hours of experience as a temporary Works Person III and be competent in the operation and service reporting of:

All categories of trucks with trailers up to 4,600 kg G.V.W. or with plow, wing or power sander
All-wheel drive vehicles
Truck and float
Vac all truck
Street flusher

Candidates must be able to demonstrate equipment operation competency by having passed a practical test as determined by the City
Candidates must have successfully completed the one person plow training and be fully qualified to plow snow without a wing person in a dual purpose vehicle
Must demonstrate effective leadership skills to be able to act as a Lead hand
Must demonstrate good interpersonal and communication skills along with strong customer service and conflict resolution skills
Demonstrated ability to effectively work in a team environment, self-motivated and cooperative
Ability to carry out the full range of physical demands of the position such as lifting, pulling and carrying of heavy equipment and objects, etc;
Availability and dependability to work shifts and overtime as required
Basic working knowledge of Microsoft Office and City's computer system is an asset
Knowledge of City's policies and procedures is required

#LI-TW
Hourly Rate/Salary: $27.51 per hour
Hours of Work: 40
Work Location: Malton Yard: Works
Department/Division/Section: T&W/Transportation&Works Dept , T&W/Works Operations & Mntce Division , Works Admin,Operations & Maintenance
Non-Union/Union: CUPE
A Criminal Record Search will be required of the successful candidate, their own expense, to verify the absence of a criminal record for which a pardon has not been granted.
We thank all who apply, however, only those candidates selected for an interview will be contacted. You can also check your application status in your candidate profile online.
All personal information is collected under the authority of the Municipal Act.
We are an Equal Opportunity Employer. In accordance with the Accessibility for Ontarians with Disabilities Act, 2005 and the Ontario Human Rights Code, the City of Mississauga will provide accommodations throughout the recruitment, selection and/or assessment process to applicants with disabilities. If selected to participate in the recruitment, selection and/or assessment process, please inform Human Resources of the nature of any accommodation(s) that you may require in respect of any materials or processes used to ensure your equal participation.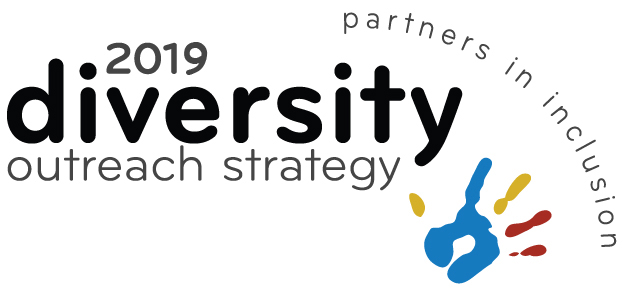 Apply now »