Send me alerts every days
Req ID: 2414
Vacancy Type: Permanent 
Number of Positions: 1  
Closing Date: 12/13/2019
Job Summary
Across the globe, the Vision Zero principle guides governments, transportation companies, not-for-profits, and community groups in confronting the challenge of road safety. The City of Mississauga has adopted Vision Zero and its fundamental message that fatalities and serious injuries on roads are preventable and that the City must strive to reduce traffic-related deaths and injuries to zero. The City has established a Vision Zero framework as part of its Transportation Master Plan. We are now seeking a Vision Zero Program Lead who can accelerate the implementation of Vision Zero in Mississauga by working with staff, committees and community partners to achieve and build on the Vision Zero action items outlined in the Mississauga Transportation Master Plan. Your role will be to take the lead in co-ordinating, delivering and championing the City's Vision Zero Program. You are a self-motivated individual who is comfortable working independently, have highly developed facilitation skills as well as proven successes with collaboration and project management and execution.
Duties and Responsibilities
The Program Lead will report to the Director of Infrastructure Planning & Engineering Services and receive guidance and direction from a Steering Committee comprised of the Director, Traffic Management & Municipal Parking, the Director, Works Operations & Maintenance and the Director, Infrastructure Planning & Engineering. The Program Lead will be responsible for:
Serving as the City's key subject matter expert on Vision Zero and on the City's Vision Zero framework as defined by the Mississauga Transportation Master Plan
Serving as the City's representative on the Region of Peel Vision Zero Working Group, building and maintaining strong partnerhships with colleagues at the Region of Peel and other affiliated agencies
Participating as the Transportation and Works Department's lead representative on the Road Safety Committee, Traffic Safety Council, and other committees when applicable, ensuring the Committee has timely and comprehensive insight into the progress and evolution of Vision Zero-related projects
Leading a staff working group to maintain pace and ensure coordination of projects underway that advance the Vision Zero objective
Leading Vision Zero-related projects and initiatives that reach beyond the scope of current staff portfolios
Supporting the preparation of the Operating and Capital Budgets for Vision Zero projects and initiatives, including identifying project and initiative requirements as well as preparation of procurement documentation
Managing project consultants, project work teams, related meetings, public meetings and information centres and project budgets
Maintaining continuous awareness of advancements in the field of road safety and personal mobility
Ensuring coordinated and consistent reporting of issues and communications at all levels and with large and complex sets of stakeholders and constituencies, including government-related agencies, City departments and external consultants
Preparing and presenting Corporate Reports on the opportunities, challenges and progress of Vision Zero and related topics in Mississauga
Responding to comments and inquiries related to Vision Zero originating from Members of Council, residents, the general public, internal and external stakeholders and agencies
Skills and Qualifications
• Post-secondary degree in Engineering, Planning, Public Policy and Administration and/or an equivalent combination of technical education and experience
• Considerable experience in a project management leadership role delivering projects, from inception through to implementation with minimal direction while balancing political, community and other stakeholder interests.
• Thorough knowledge of road safety principles and practice, including Vision Zero
• Strong communication skills in writing, in presentations, and in conversations, and in particular the ability to communicate technical information to a non-technical audience
• Relationship building with key internal / external stakeholders including the development and delivery of presentations of a technical or political nature
• Good interpersonal and leadership skills, with confidence to lead high-profile initiatives and collaborate effectively with internal and external subject matter experts and stakeholders
• Business analysis competencies, including process mapping and stakeholder identification
• Research, analysis and critical thinking skills, with good attention to detail
• Knowledge and understanding of municipal government, including the role of Council and the municipal relationship with the regional, provincial and federal levels of government
• Demonstrated political acuity within a high profile environment
• Tact and diplomacy to deal with internal and external stakeholders including Members of Council, the public and community groups; excellent negotiation skills
#LI-TW
Hourly Rate/Salary: $ 54.47 - $ 72.63
Hours of Work: 35
Work Location: 201 City Centre Drive
Department/Division/Section: T&W/Transportation&Works Dept , T&W/Infrast Planning & Eng Serv Div , Infrast Planning & Eng Serv Div
Non-Union/Union: Non Union
A Criminal Record Search will be required of the successful candidate, their own expense, to verify the absence of a criminal record for which a pardon has not been granted.
We thank all who apply, however, only those candidates selected for an interview will be contacted.
All personal information is collected under the authority of the Municipal Act.
We are an Equal Opportunity Employer. In accordance with the Accessibility for Ontarians with Disabilities Act, 2005 and the Ontario Human Rights Code, the City of Mississauga will provide accommodations throughout the recruitment, selection and/or assessment process to applicants with disabilities. If selected to participate in the recruitment, selection and/or assessment process, please inform Human Resources of the nature of any accommodation(s) that you may require in respect of any materials or processes used to ensure your equal participation.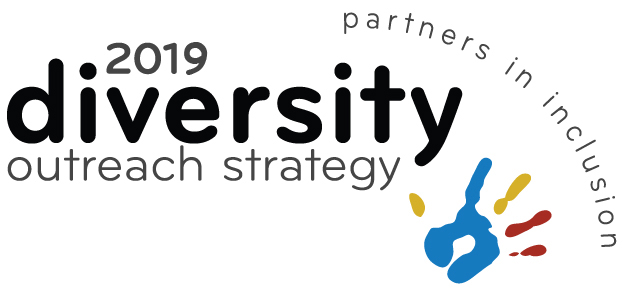 Apply now »