Send me alerts every days
Traffic Signal Systems Technician
Req ID: 8585
Vacancy Type: Temporary 
Contract Duration: 1 year
Number of Positions: 1  
Closing Date: 07/10/2020
Job Summary
Responsible for optimizing traffic signal timings and phasing. Perform troubleshooting using the City's Advanced Transportation Management System and Databse editing. Respond to various requests from citizens, staff and members of council.
Duties and Responsibilities
Prepare signal timing plans using various signal optimization software packages (i.e. Synchro/Simtraffic, Traffic Space Diagram)
Investigating and resolving customer service requests
Solve technical problems that require specialized knowledge
Perform day to day operational functions
Review concerns from residents or elected officials
Verify all work is completed within applicable legal, engineering standards and policy requirements
Prepare correspondence and reports to Committee, Councillors and the general public ensuring all information is accurate and factual.
Ensure that all recommendations are in accordance with City and industry standards
Stays abreast with current technology
Skills and Qualifications
Post-secondary education in civil engineering technology, transportation or related discipline
A valid class "G" driver's license
1 to 5 years' experience in a relevant field
CET designation preferred
Excellent organization with the ability to manage competing tasks
Strong written, verbal and team communication skill sets
May require lifting of supplies/equipment. Exposure to computer keyboards and screens
Primarily office environment with site visits
Other related jobs you might be interested in:
Road Safety Technician
Advanced Transportation Management System – Operations Technician
#LI-TW
Hourly Rate/Salary: $ 29.94 - $39.91
Hours of Work: 40
Work Location: Mavis Yard: Common Building
Organization Unit: T&W/Traffic Systems
Department/Division/Section: T&W/Transportation&Works Dept , T&W/Traffic Mgt & Municipal Parking Div , Traffic Signals & Systems
Non-Union/Union: Non Union
A Criminal Record Search will be required of the successful candidate, at their own expense, to verify the absence of a criminal record for which a pardon has not been granted.
We thank all who apply, however, only those candidates selected for an interview will be contacted. You can also check your application status in your candidate profile online.
All personal information is collected under the authority of the Municipal Act.
We are an Equal Opportunity Employer. In accordance with the Accessibility for Ontarians with Disabilities Act, 2005 and the Ontario Human Rights Code, the City of Mississauga will provide accommodations throughout the recruitment, selection and/or assessment process to applicants with disabilities. If selected to participate in the recruitment, selection and/or assessment process, please inform Human Resources of the nature of any accommodation(s) that you may require in respect of any materials or processes used to ensure your equal participation.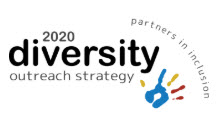 Apply now »