Send me alerts every days
Req ID: 2455
Vacancy Type: Permanent
Number of Positions: 1
Closing Date: 09/20/2019
Job Summary
Under the direction of the Supervisor, Transit Infrastructure Management, the successful candidate will manage the maintenance and operations of the Transitway with T&W, F&PM, contractors and external stakeholders.
Duties and Responsibilities
Specific duties include the following, with a focus on the Transitway:

Assist in contract administration including estimating, contract preparation, contract supervision and maintenance of construction logs for payments and general records;

Assist in the development and implementation of maintenance practices and service standards;

Assist in the development and implementation of construction management plans and detours;

Assist in the review of permit applications, monitoring of construction work and follow-up with contractors on any compliance concerns;

Monitor expenditures within budget allocations for the operations and maintenance of the Transitway;

Co-ordinate construction/maintenance activities with contractors, supervisors, inspectors, as required;

Provide technical guidance, training and quality assurance/quality control of field monitoring and site evaluation activities to the co-op students, when required, and assist with performance evaluations and hiring;

Prepare annual updates on the state of the Transitway and provide direction on capital budget requirements;

Assist in the preparation of departmental reports;

Respond to complaints and enquiries relating to transit infrastructure in a timely manner;

Proactively attend to all Health & Safety issues;

Act as the key liaison with Metrolinx to ensure operations and maintenance requirements are meeting agreed upon service levels;

Liaise with staff in Works and Operations, F&PM and various City Departments to ensure collaborative and effective use of City resources through monthly meetings and other methods of communication as required;

Respond to transit infrastructure related incidents, which may occur outside of regular operating hours; and,

Perform other duties related to on-street infrastructure, transit terminals and transit facilities, as assigned and as required.
Skills and Qualifications
Must have successfully completed a post-secondary education in a community college or university in a Civil Engineering program

Must have CET designation or equivalent (or eligibility)

A minimum of three years of municipal maintenance and construction experience, or the equivalent combination of education and directly related work experience preferred

Ability to administer maintenance contracts and understanding of basic budget monitoring functions including demonstrated attention to detail

Ability to effectively co-ordinate, direct and supervise the activities of various construction and maintenance contracts assigned

Strong computer skills/aptitude in office software (i.e. Excel, Word, PowerPoint, Adobe), Microstation and Transit specific software applications

Proficient in database management and manipulation

Demonstrated leadership potential to supervise contractors

Excellent verbal communication and interpersonal skills to effectively deal with the residents, contractors, developers, utility companies, external agencies and other stakeholders

Demonstrated tact and diplomacy when dealing with the public and elected officials

Effective decision making and problem solving skills with the ability to determine an effective course of action that drives progression

Strong organizational skills with the ability to manage multiple competing tasks

A current valid driver's license and possession of clean driving record

Ability to work flexible hours as required
#LI-TW
Hourly Rate/Salary: $ 69,629.00 - $ 92,842.00
Hours of Work: 35
Work Location: Semenyk Court
Department/Division/Section: T&W/Transportation&Works Dept , T&W/Mississauga Transit , MT Business Development
Non-Union/Union: Non Union
A Criminal Record Search will be required of the successful candidate, their own expense, to verify the absence of a criminal record for which a pardon has not been granted.
We thank all who apply, however, only those candidates selected for an interview will be contacted.
All personal information is collected under the authority of the Municipal Act.
We are an Equal Opportunity Employer. In accordance with the Accessibility for Ontarians with Disabilities Act, 2005 and the Ontario Human Rights Code, the City of Mississauga will provide accommodations throughout the recruitment, selection and/or assessment process to applicants with disabilities. If selected to participate in the recruitment, selection and/or assessment process, please inform Human Resources of the nature of any accommodation(s) that you may require in respect of any materials or processes used to ensure your equal participation.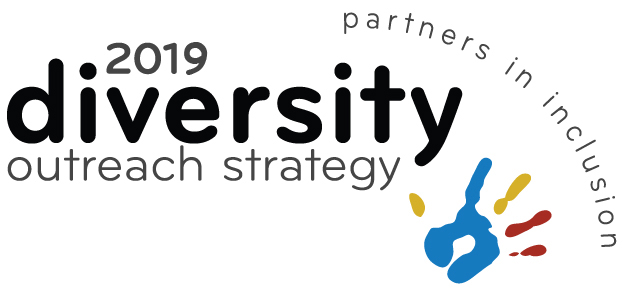 Apply now »