Send me alerts every days
Systems Specialist - Active Directory Specialist
Req ID: 8101
Vacancy Type: Temporary 
Contract Duration: Up to 12 months
Number of Positions: 1  
Closing Date: 07/13/2020
Job Summary
Responsible for the integrity of electronic data, systems, processes and policies. Act as a subject matter expert. Provide professional technical and functional guidance in areas of technology, processes, operating procedures.
Duties and Responsibilities
Under the direction of the Supervisor, Platform Systems, the successful candidates will:
• Join a highly motivated professional team, primarily working on the Microsoft Active Directory, ADFS, GPO, File and Print Server, environment, providing support and administration across multiple data centres
• Develop, implement, upgrade and configure enterprise level solutions such as Active Directory, Server Infrastructure as per best practices to ensure compliance organization policies for servers and end users
• Manage AD users, groups, GPO, AGPM, DNS, Firewall, ADFS, ADCS, PKI, Certificates, Disk Quota
• Administration and troubleshooting of ADFS, PKI, Certificates, and HA technologies
• Manage Server VMWare vSphere, SAN environment Infrastructure, upgrades and migrations strategies across multiple data centres
• Management of VMWare ESX, ESX HA Cluster, ESX Metro Storage Cluster, VMWare vSAN an asset
• Management of HPE Nimble Storage Array, Brocade Fibre Channel Switch as asset
• Follow the City of Mississauga solution delivery methodology and deliver technical projects while adhering to project plans and budgets
• Conduct lab testing, and develop implementation procedures
• Responsible for the day to day maintenance and monitoring of all critical systems
• Create technical documentation, architectural diagrams and Standard Operating Procedures as required
• Manage updates, ensure systems are patched to the latest appropriate releases
• Assist with developing and implementing standards for servers, operating systems and cloud environments and effectively communicate these standards to System Specialists, application developers, project leaders, web authors/developers and IT management
• Collaborate with IT Architects to understand their needs and build infrastructure as required
• Serve as the IT System Specialist for Amazon AWS and other enterprise cloud solution platforms
• Responsible for deploying AWS Cloud scaleable solutions, providing high availability, security, provision virtual servers, provisioning storage infrastructure, networking space, networking components, routing and monitoring
• Maintain and monitor resources using SolarWinds where required, maintain web and application server systems to ensure availability and stability
• Work closely with Cyber Security to maintain and improve security posture
• Assist other IT System Specialists to provision, configure, maintain, monitor, patch, cluster, upgrade and troubleshoot Windows Servers environment
• Assist other IT System Specialists to provision, configure, maintain, monitor, patch, cluster, upgrade and troubleshoot SAN environment
• Take ownership of complex technical issues, and work with vendors towards timely resolution
• Assist other IT System Specialists to administration and troubleshooting of AWS, providing high availability, security, provision virtual servers, provisioning storage infrastructure, networking space, networking components, routing and monitoring
• Role will include both project work, operational work, managing assigned work requests and providing 3rd level support to IT Helpdesk incidents
• Promote a positive work environment through initiative, teamwork and leadership by example
• Perform other duties as assigned
Skills and Qualifications
Post-secondary school graduate in computer science or related discipline with a minimum 5 years of Information Technology experience administrating and supporting server infrastructure or an equivalent combination of education and related experience
• Excellent knowledge of Microsoft Active Directory, DNS, ADFS, GPO administration and best practices
• Experience with PowerShell and batch scripting
• Experience with Server Virtualization environment with VMware vSphere
• Experience with SAN (Storage Area Network), FC configurations and zoning
• Experience with Cloud Computing with AWS and Azure
• Good understanding of Microsoft Windows Server 2008, 2012, 2016, 2019
• Excellent analytical and troubleshooting skills
• Excellent communication and customer service skills
• Ability to work independently with minimal supervision or as part of a group on projects with set timelines.
• Experience with troubleshooting methodologies and technical issues resolution.
• Knowledge with the Administration System Center Configuration Management Current Branch, Enterprise Microsoft Patching, WSUS, VMWare, McAfee EPO A\V, building and supporting HA solutions
• Ability to provide expert advice and guidance on IT issues to clients, colleagues, management, committees, or inter-disciplinary teams
• Formal IT certifications such as MCSE, MCSA, VCA, VCP and others an asset
• Understanding using AWS services such as AMI, Lambda, RDS, AWS auto scaling, AWS ELB, AWS Route 53, Cloud formation, Cloud watch and Cloud front.
• Experience with AWS systems administration best practices, installing, configuring, maintaining, monitoring, patching, provisioning, clustering, upgrading and troubleshooting web server technologies, Apache, IIS others
• Experience with AWS troubleshooting methodologies and resolving technical issues.
• Ability to work with Docker Containers and Kubernetes framework on premises and cloud
• Willingness and ability to work overtime.
• Occasional work outside of regular business hours is a requirement of the job.
• On-Call duty based on a rotational schedule may be a requirement
#LI-CPS
Hourly Rate/Salary: $ 80,638.00 - $ 107,518.00
Hours of Work: 35 hours per week
Work Location: Civic Centre
Organization Unit: CPS/Platform Systems
Department/Division/Section: CPS/Corporate Services Dept , CPS/IT Division , Infrastructure Services
Non-Union/Union: Non Union
A Criminal Record Search will be required of the successful candidate, at their own expense, to verify the absence of a criminal record for which a pardon has not been granted.
We thank all who apply, however, only those candidates selected for an interview will be contacted. You can also check your application status in your candidate profile online.
All personal information is collected under the authority of the Municipal Act.
We are an Equal Opportunity Employer. In accordance with the Accessibility for Ontarians with Disabilities Act, 2005 and the Ontario Human Rights Code, the City of Mississauga will provide accommodations throughout the recruitment, selection and/or assessment process to applicants with disabilities. If selected to participate in the recruitment, selection and/or assessment process, please inform Human Resources of the nature of any accommodation(s) that you may require in respect of any materials or processes used to ensure your equal participation.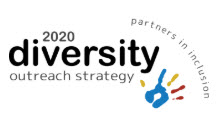 Apply now »