Send me alerts every days
Supervisor, Compliance & Licensing
Req ID: 1988
Vacancy Type: Permanent 
Number of Positions: 1  
Closing Date: 09/02/2019
Job Summary
Supervise, coach, train and guide full-time Compliance & Licensing Municipal Law Enforcement Officers, and part-time staff. Responsible to ensure alignment with corporate and departmental policies and procedures in accordance with the relative municipal and provincial regulations and City Bylaws.
Duties and Responsibilities
Supervise officers, monitoring and reviewing complaint caseloads, file consistency and computer program information requirements, ensuring licensing requirements are in line with by-laws, regulations and best business practices of the City.
Schedule enforcement coverage for staff, seasonal staff, student education programs, and special project teams.
Investigate, respond and resolve customer complaints and inquiries, both external and internal.
Prepare and implement standard operating procedures in line with the City's Visions and Strategic Plan.
Drive innovation and change, executing changes, plans and processes.
Responsible for approval of expenses associated with Compliance & Licensing requirements.
Provide ad hoc assistance on projects/initiatives within the unit/team.

Supports the development of an annual work plan which aligns with the Service Area Business Plan including key projects and initiatives that impact compliance and licensing.

Represents the division in meetings and initiatives with other divisions, service providers and other orders of government.
Skills and Qualifications
Post-secondary education, with preference for a university education, in Public Administration, Business Administration, Law Enforcement or a related field. An equivalent combination of education and experience may be considered.

Minimum of five years of progressive experience with a demonstrated ability to manage staff in a municipal administrative or operational environment.

Demonstrated ability to lead a diverse team to produce desired results while fostering an organizational culture that emphasizes innovation, continuous learning, collaboration, transparency, accountability and trust to support public service excellence.

Excellent writing ability to prepare detailed business proposals and other related corporate reports in a transparent and accountable manner.

Demonstrated success in identifying and implementing efficiencies with emphasis on change management and results in customer service excellence.

Knowledge of relevant by-laws and government legislation with the ability to interpret complex language.

Ability to provide expert advice and guidance to elected officials, other orders of government, members of the public and relevant stakeholders utilizing sound judgement, discretion and political acumen with the ability to use persuasion to build consensus

amongst a diverse stakeholder group.

Experience in establishing performance objectives and measures to continuously enhance performance and the standard of excellence in the division.

Strong critical thinking and decision making abilities using innovative and outcome oriented leadership.

Strong ability to be flexible and manage multiple tasks in an environment with shifting priorities, firm deadlines and high performance expectations.

Advanced computer skills in Microsoft Word, Excel and PowerPoint. Knowledge of SAP and workflow management systems/databases would be considered an asset.
#LI-TW
Hourly Rate/Salary: $ 86,206.00 - $ 114,943.00
Hours of Work: 35
Work Location: Civic Centre
Department/Division/Section: T&W/Transportation&Works Dept , T&W/Enforcement Division , Compl & Lic and Charity Gamin Enf
Non-Union/Union: Non Union
A Criminal Record Search will be required of the successful candidate, their own expense, to verify the absence of a criminal record for which a pardon has not been granted.
We thank all who apply, however, only those candidates selected for an interview will be contacted.
All personal information is collected under the authority of the Municipal Act.
We are an Equal Opportunity Employer. In accordance with the Accessibility for Ontarians with Disabilities Act, 2005 and the Ontario Human Rights Code, the City of Mississauga will provide accommodations throughout the recruitment, selection and/or assessment process to applicants with disabilities. If selected to participate in the recruitment, selection and/or assessment process, please inform Human Resources of the nature of any accommodation(s) that you may require in respect of any materials or processes used to ensure your equal participation.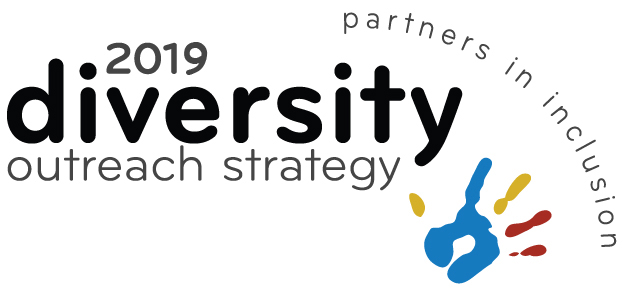 Apply now »