Send me alerts every days
Req ID: 8521
Vacancy Type: Temporary 
Contract Duration: 1 year
Number of Positions: 1  
Closing Date: 08/11/2020
Job Summary
F5 Network Specialist manages the day-to-day operations of company's F5 infrastructure in order to maintain a secure, stable, and regulatory compliant network.
Due to Covid-19, most of our offices are currently closed to protect the health and safety of our employees, clients and community. As such, this position will be required to work remotely for an undetermined period. Once our offices re-open you will report to 300 City Centre Drive, Mississauga.
Duties and Responsibilities
Duties include, but are not limited to
Maintain configuration backups, perform upgrades and patches to the infrastructure

Processing F5 VIP creation requests,

Managing and monitoring the various modules of F5 Big-IP (APM, ASM, LTM, GTM), working with clients to troubleshoot real or perceived F5 or network issues

Managing and maintaining hardware and operating systems, capacity planning, creating procedures to meet regulatory requirements,

Must be able to implement high-level designs, provide constructive feedback and input to architects and solutions engineers, and update operations documentation for any new configurations or procedures resulting from changes to production environments in a way that produces evidence of regulatory compliance.
Skills and Qualifications
BA or BS degree in Computer Science, Engineering, Business or related discipline or equivalent experience or technical training

4+ years' experience of network operations experience

4+ years' Experience with F5 Big-IP, Access Policy Manager (APM), Application Security Module (ASM), Global Traffic Manager (GTM) and Local Traffic Manager (LTM) including tmsh, writing/reading/modifying configurations, route domains, and vCMP on Viprion

Experience with security/compliance monitoring tools and reporting

Experience with monitoring or data collection/analysis tools

Experience or knowledge of DNS or DHCP

Experience with application flows

Experience working with applications teams

Experience with web, databases and applications servers; working with and designing.

Post-secondary education in computer science or related discipline
3 to 7 years of related experience
Related IT Certificates are an asset
May require light lifting of supplies/materials.
Prolonged exposure to computer keyboards and screens. Primarily office environment.
#LI-CPS
Hourly Rate/Salary: $ 44.31 - $ 59.08
Hours of Work: 35
Work Location: Civic Centre
Organization Unit: CPS/IT Network Support
Department/Division/Section: CPS/Corporate Services Dept , CPS/IT Division , Infrastructure Services
Non-Union/Union: Non Union
A Criminal Record Search will be required of the successful candidate, at their own expense, to verify the absence of a criminal record for which a pardon has not been granted.
We thank all who apply, however, only those candidates selected for an interview will be contacted. You can also check your application status in your candidate profile online.
All personal information is collected under the authority of the Municipal Act.
We are an Equal Opportunity Employer. In accordance with the Accessibility for Ontarians with Disabilities Act, 2005 and the Ontario Human Rights Code, the City of Mississauga will provide accommodations throughout the recruitment, selection and/or assessment process to applicants with disabilities. If selected to participate in the recruitment, selection and/or assessment process, please inform Human Resources of the nature of any accommodation(s) that you may require in respect of any materials or processes used to ensure your equal participation.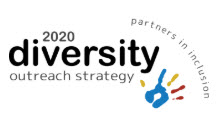 Apply now »