Send me alerts every days
Req ID: 2884
Vacancy Type: Temporary 
Number of Positions: 1  
Closing Date: 11/21/2019
Duties and Responsibilities
•Carries out preventive maintenance inspections and cleaning services to hoist's and hoist systems by completing scheduled inspections within City facilities and making adjustments as required. Maintains log and records of operational and maintenance activity
•Monitors and maintains the building systems by conducting regular inspections of mechanical area. Makes adjustments to systems as necessary to ensure the proper operation of hoist equipment, steam, compressed air hydraulic system, water and safety systems.
•Responds to requests for repairs to hoist's and compressor systems as required &assist in the development of a comprehensive hoist maintenance program.
•Performs repairs to Hoists and related systems & obtains quotes for equipment replacement/repair; orders equipment and arranges for pick-up or delivery.
• Co-ordinates and inspects the work of outside contractors & maintains good public relations by presenting a professional, knowledgeable and conscientious image to the public.
•Ensures proper safety procedures are followed at all times & keeps abreast of new technology and changes to regulations.
•Provides emergency stand-by 24 hour service as required &periodic pit cleanout within confined spaces & confined space training
•Counter balance lift truck training & Vickers hydraulic training as well as electronic control devices/motor controls
• A.L.I inspection certificate
•Rotary lift training & Rigging Experience is an asset
•Lift certificates, scissor, Genie and zoom boom
•Assists other trades as required.
Job Summary
Monitor, control, inspect, maintain and repair mechanical hoist systems providing vehicle repairs in City facilities. Maintain hoists in accordance to manufacturers and Ministry guidelines and recommendations.
Skills and Qualifications
Must possess and maintain a current Certificate of Qualification as a (I.M.M) Industrial Millwright Mechanic 433A and a Certificate of Apprenticeship in accordance with the regulations enforced in the Province of Ontario or a minimum 7 years experience as a transit hoist mechanic. A minimum of three to five years of experience required in hoist inspections and repairs. Must have thorough familiarity with all applicable municipal and provincial rules, regulations, legislation and by-laws such as the Occupational Health and Safety Act and WHMIS regulations.
Good knowledge of the flow of fluids and gases, i.e. pump laws and fan laws. Ability to understand mechanical, electrical and electronic operational plans and instructions. Must be proficient in the reading and interpretation of blueprints, specifications and other technical documentation. Demonstrated problem solving, trouble shooting and manual dexterity skills. Must have strong interpersonal and communication skills. Must possess and maintain a valid Driver's License. Must be proficient in the use of personal computers.
#LI-CPS
Hourly Rate/Salary: $ 69,629.00 - $ 92,842.00
Hours of Work: 40
Work Location: 950 Burnhamthorpe Rd W
Department/Division/Section: CPS/Corporate Services Dept , CPS/Facil & Property Mgmt Div , Facilities Maintenance
Non-Union/Union: Non Union
A Criminal Record Search will be required of the successful candidate, their own expense, to verify the absence of a criminal record for which a pardon has not been granted.
We thank all who apply, however, only those candidates selected for an interview will be contacted.
All personal information is collected under the authority of the Municipal Act.
We are an Equal Opportunity Employer. In accordance with the Accessibility for Ontarians with Disabilities Act, 2005 and the Ontario Human Rights Code, the City of Mississauga will provide accommodations throughout the recruitment, selection and/or assessment process to applicants with disabilities. If selected to participate in the recruitment, selection and/or assessment process, please inform Human Resources of the nature of any accommodation(s) that you may require in respect of any materials or processes used to ensure your equal participation.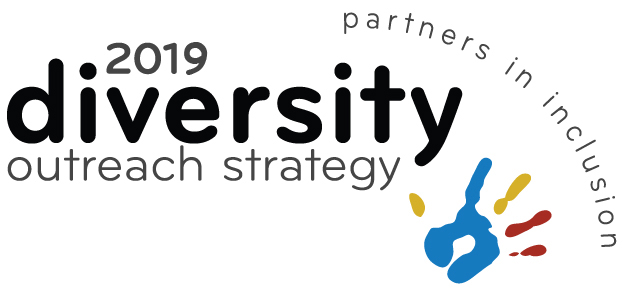 Apply now »