Send me alerts every days
Senior Stakeholder Relations Advisor, Mayor's Office
Req ID: 9174 
Vacancy Type: Temporary 
Contract Duration: 1 year
Number of Positions: 1  
Closing Date: 08/21/2020
Job Summary
The Mayor's Office is seeking a Senior Advisor to work with the community and key stakeholders to on exciting City-related projects. We are looking for a engaged, dynamic, and energetic person with a passion for Mississauga and a strong understanding of our vibrant and diverse community.
Duties and Responsibilities

•Build and strengthen partnership and relationships with community groups and maintain regular contact with key stakeholder groups by sharing key Mayor office communications.
•Working with Senior Communications Advisor to craft communications to keep stakeholders informed of relevant developments in the City of Mississauga and the agenda of the Office of the Mayor.
•Proactively identify community investment and public policy opportunities and priorities, as well as strategic partnerships for the Mayor and the City of Mississauga.
•Overseeing resident inquiries and working with the Community Liaison to identify emerging issues to be addressed by the Office of the Mayor and implementing solution-oriented support for residents.
•Leading the organization and execution of key Mayor Office events (Mayor's Thanksgiving Food Drive, International Women's Day Breakfast, Interfaith Prayer Breakfast, PRIDE Social, etc.)
•Coordinating meetings, forums, roundtable discussions and special events with key stakeholders to drive policy-oriented solutions to issuesWorking with broader team including Senior Communications Advisor to develop and implement strategic community relations strategies and outreach.
•Developing and helping to implement consultation strategies and community engagement programs.
•Advising the Chief of Staff and the Mayor on current and emerging public policy relevant to residents and stakeholders within the City of MississaugaActing as the Mayor's representative at key network and coalition meetings (SOMAC, Diabetes Working Group, Regional Community Response Table, etc…)
•Working with the Community Liaison to set priorities for the Mayor's schedule including ensuring all meetings are valuable and have a clear agenda and objective.
•Supporting communications team with reputation management and crisis communications by developing tailored communications relevant to each impacted stakeholder group.
•Perform other related duties.
Skills and Qualifications
•Post-secondary degree, preferably with a focus on political science or public administration.
•Minimum 7-10 years of related experience working in government.
•Strong understanding of the Mississauga community and its stakeholders.
•Demonstrated understanding of the municipal sector and political environment.
•Exceptional written and verbal communication skills including presentation experience.
•Proficient in Microsoft Office, in particular Word, Excel, PowerPoint and Outlook.
•Ability to work in a team in environment with strong interpersonal skills and leadership skills.
#LI-CPS
Hourly Rate/Salary: $44.31/hr - $59.08/hr = $ 80,638.00 - $ 107,518.00
Hours of Work: 35
Work Location: Civic Centre
Organization Unit: M&C/Mayor's Office
Department/Division/Section: CMO/City Manager's Office , M&C/Mayor's Office , Mayor's Office
Non-Union/Union: Non Union
A Criminal Record Search will be required of the successful candidate, at their own expense, to verify the absence of a criminal record for which a pardon has not been granted.
We thank all who apply, however, only those candidates selected for an interview will be contacted. You can also check your application status in your candidate profile online.
All personal information is collected under the authority of the Municipal Act.
We are an Equal Opportunity Employer. In accordance with the Accessibility for Ontarians with Disabilities Act, 2005 and the Ontario Human Rights Code, the City of Mississauga will provide accommodations throughout the recruitment, selection and/or assessment process to applicants with disabilities. If selected to participate in the recruitment, selection and/or assessment process, please inform Human Resources of the nature of any accommodation(s) that you may require in respect of any materials or processes used to ensure your equal participation.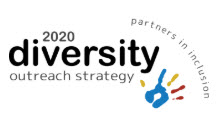 Apply now »