Send me alerts every days
Req ID: 2368 
Vacancy Type: Temporary 
Contract Duration: until December 31, 2020
Number of Positions: 1  
Closing Date: 10/05/2019
Job Summary
Manage and accountable for project teams consisting of staff, vendors and consultants. Implement and fulfill approved projects that support the City's Strategic Plan. Responsible for planning, time schedules, budget/cost controls, quality assurance, human resources, communications, risk assessment and procurement/vendor management, workflow process, and business analysis change management. Manage applications and application support teams.
Duties and Responsibilities
Primary Responsibilities HTMLUnder the direction of the Senior Manager of Enterprise Business Solutions, the successful candidate will:
•Lead the implementation of SAP projects as part of the S4 HANA 1809+ upgrade. Projects may include: implementation of new SAP modules and products, migration of SAP ECC 6 to S4 HANA, and new Fiori apps;
•Lead projects that align with the IT Master Plan and Service Area technology plans;
•Lead, blueprint, design, configure, test and implementation solutions for Finance and Materiel Management S4 HANA modules
•Work with business users and stakeholders to gather requirements, facilitate and lead "proof of concept" and deliver SAP solutions
•Participate and act as a strategic advisor and subject matter expert (SME) for the SAP portfolio
•Provide training to clients in a classroom or auditorium setting
•Prepare project charters and project management plans, collect and document business process/requirements and ensure quality technical specifications, schedule tasks and manage a WBS;
•Be a Project Management practitioner of PMI best practices for leading projects through their project lifecycle;
•Prepare statements of work to procure vendor assistance from the EBS Vendor Roster for projects where required;
•Develop and implement change management strategies to enable corporate adoption of the new SAP solutions;
•Comply with all Information Technology service levels, change and version control, systems development methodology, standards, policies, audit and financial controls;
•Contribute preliminary estimates of resource requirements and technology costs to the development of business cases for major projects and working with stakeholders to build business cases;
•Manage funding allocated to projects consistent with good financial practice;
•Pro-actively communicate status including quality and performance metrics of all work in progress to all stakeholders;
•Promote a positive work environment through demonstrated initiative and leadership by example;
•Perform other duties as assigned.
Skills and Qualifications
Post-secondary degree/diploma in computer science or related discipline with a minimum of 5 years experience in leading and delivering SAP solutions: Netweaver Portal, ESS, MSS, ECC6, BW, BOBJ, Fiori

Minimum 3 years of SAP FI/CO/MM functional and implementation experience with SAP ECC 6.0 is required.

Experience in implementing SAP S4 HANA FI/CO/MM modules (Asset Accounting, Cost Allocation, Cash Management, AP Workflow, Project Systems, etc.) is required

Exceptional project management, verbal and written communication and interpersonal skills with an emphasis on customer service and ability to work with a diverse group of stakeholders and senior level management

Demonstrated ability to coordinate staff, stakeholders and contracted service providers;

Proven written and presentation skills to various audiences;

Demonstrated organizational, analytical, decision-making and problem solving skills;

Knowledge of vendor management, contract administration, change management approaches and annual budgeting;

Commitment to service excellence and total quality is essential.

SAP ECC 6.0 certification in FI/CO/MM is preferred

Canadian Municipal experience would be an asset

Project Management Professional (PMP) certification by the Project Management Institute (PMI) and use of MS Project would be an asset;
#LI-CPS
Hourly Rate/Salary: $ 54.47 - $ 72.63
Hours of Work: 35
Work Location: Civic Centre
Organization Unit: CPS/Enterprise Business Solutions
Department/Division/Section: CPS/Corporate Services Dept , CPS/IT Division , Enterprise Business Solutions
Non-Union/Union: Non Union
A Criminal Record Search will be required of the successful candidate, at their own expense, to verify the absence of a criminal record for which a pardon has not been granted.
We thank all who apply, however, only those candidates selected for an interview will be contacted.
All personal information is collected under the authority of the Municipal Act.
We are an Equal Opportunity Employer. In accordance with the Accessibility for Ontarians with Disabilities Act, 2005 and the Ontario Human Rights Code, the City of Mississauga will provide accommodations throughout the recruitment, selection and/or assessment process to applicants with disabilities. If selected to participate in the recruitment, selection and/or assessment process, please inform Human Resources of the nature of any accommodation(s) that you may require in respect of any materials or processes used to ensure your equal participation.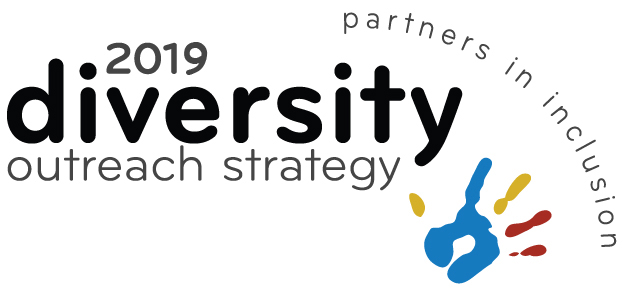 Apply now »