Leader, Project - 2022 ParaSport Games + Ontario Summer Games
Req ID: 10262
Vacancy Type: Temporary 
Contract Duration: 18 Months
Number of Positions: 1  
Closing Date: 03/08/2021
Job Summary
As project lead, under the direction of the Project Steering Committee & Manager, Sport & Community Development, this position will assist in providing leadership for the planning and delivery of the 2022 Ontario ParaSport Games and Ontario Summer Games. The successful candidate will be the person most responsible for managing the delivery of sport operations as well as the relationships with both provincial games hosted by City of Mississauga in 2022. They will work cooperatively with the Games Co-Chairperson(s) and the Games Organizing Committee(s) (GOC) to develop the overall Games strategy for each event. They will develop and monitor both Games Work Plans to ensure the successful delivery of the both 2022 Ontario Games. They will support a team (part time, contract and volunteer) working to provide a premiere Games Event and a dynamic experience for the athletes, coaches, officials, and spectators for both events. Being an experienced and thoroughly collaborative leader, this person will be a critical liaison with the assigned sports and venues across Mississauga, while also providing coordination, inclusion, development and support to the other major functional areas. This position will also be responsible for identifying key issues for senior management and preparing reports and recommendations for senior management's consideration.
Duties and Responsibilities
Responsible for timely project completion
• Provide assistance with recording expenditures, preparing tenders, monitoring the budget in cooperation with the Co-Chairperson(s), the Chair of Finance and the Ministry Games Program Consultant.
• Engagement and relationship building with Ministry of Heritage, Sport, Tourism and Culture Industries and Provincial Sports Organization and other Departments and stakeholders.
• Directs the work assigned to the Games Organizing Committee and Games Co-Chairperson(s). Create a detailed work plan and liaise with stakeholders such as the Games Co-Chairperson, City staff and Games Organizing Committees.
• Ensure the annual operating and performance objectives are met through ongoing monitoring and communications and adjust as required.
• Accountable for adhering to set timelines Supervision of games operations, including liaison with accommodations services, transportation services, sport competition and venues, food suppliers and the Ministry of Heritage, Sport, Tourism and Culture Industries
• Responsible for the development and oversight of protocols, special events and opening ceremonies.
• Ensure that the effective and efficient delivery of all GOC services and business operations, in accordance with the bid document and the funding agreement. Recommends communication strategies to engage the community and build awareness of the Games.
• Supervise the administrative office and oversee administrative duties. Provide oversight and coordination of hospitality, awards and protocol needs for the Games.
• Supervision of Athletes registration and accreditation system including the recording and posting of results.
• Supervision of Games-time Operations Centre. Assist with promotions, media and marketing endeavors to develop an overall strategy for the Games and create a positive image for the Ontario ParaSport Games in the community. Initiate partnerships with community organizations and sport groups to develop pre and post Games activities.
• Cooperatively develop, with the Chair of Sport & Venues, a plan for the delivery of the sport components of the Games to ensure a seamless and first-class experience for the games.
• Liaise with the Provincial Sports Organizations and the Ministry of Heritage, Sport, Tourism and Culture Industries to ensure that the competition needs are met.
• Preparation of reports, including final report, as required.
• Monitors and aligns work with assigned budget, ensuring that expenditures are within scope of project and reported on regularly to Manager to ensure approved budget limitations; works to support revenue targets are met through all sources including and not limited to ticket sales, registration fees and sponsorship.
• Sources including and not limited to ticket sales, registration fees and sponsorship. Coordinates Games Legacy Plan with all partners.
• Execute all responsibilities in a manner consistent with the Mission, Vision and Values of Ministry of Heritage, Sport, Tourism and Culture Industries and the City of Mississauga
Skills and Qualifications
Post-secondary diploma/degree in sport management, recreation or a related field.

Minimum 3-5 years in a sport event management environment.

Related experience in coordinating and supervising major events and/or sporting competitions.

Knowledge of competition sports and Games planning and delivery.

Experience in working with volunteer committees including volunteer recruitment.

Strong project management skills.

Demonstrated experience in large scale budget planning and management.

Ability to work with a wide variety of individuals to prioritize and manage deadlines and competing priorities.

Availability to attend evening and/or weekend meetings or other events as required.

Excellent critical thinking, customer service and public relations skills.

Ability to crisis manage large events.

Strong organizational, interpersonal, written and oral communication skills.

Excellent computer skills utilizing the Microsoft Office Suite (Word, Excel, PowerPoint, Outlook)
#LI-CMS
Hourly Rate/Salary: $ 44.31 - $ 59.08
Hours of Work: 35
Work Location: 201 City Centre Drive
Organization Unit: CMS/Sport & Community Development
Department/Division/Section: CMS/Community Services Dept , CMS/Recreation Division , Sport & Community Development
Non-Union/Union: Non Union
A Criminal Record Search will be required of the successful candidate, at their own expense, to verify the absence of a criminal record for which a pardon has not been granted.
We thank all who apply, however, only those candidates selected for an interview will be contacted. You can also check your application status in your candidate profile online.
All personal information is collected under the authority of the Municipal Act.
We are an Equal Opportunity Employer. In accordance with the Accessibility for Ontarians with Disabilities Act, 2005 and the Ontario Human Rights Code, the City of Mississauga will provide accommodations throughout the recruitment, selection and/or assessment process to applicants with disabilities. If selected to participate in the recruitment, selection and/or assessment process, please inform Human Resources of the nature of any accommodation(s) that you may require in respect of any materials or processes used to ensure your equal participation.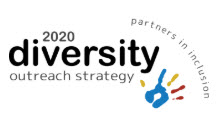 Apply now »