Send me alerts every days
Req ID: 3962
Vacancy Type: Temporary 
Contract Duration: 18 months
Number of Positions: 1  
Closing Date: 01/24/2020
Job Summary

Are you a dynamic person looking for a job that combines your creativity and enthusiasm with the opportunity to be part of growing and changing environment? Can you learn quickly while continuing to recognize and adapt to changing conditions? Would you like to be part of a team that challenges the status quo and continually offers new and innovative ideas? If this is you, then the City of Mississauga Transportation and Works Department has the ideal job for you.

Under the direction of the Senior Manager, Works Administration, Operations and Maintenance, you will provide professional support services to the WOM Division within the Transportation and Works Department:
Duties and Responsibilities
Under the direction of the Senior Manager, Works Administration, Operations and Maintenance:
Provide leadership and direction to Team Leaders and Dispatchers, including managing all aspects of Dispatch Services.
Responsible for acting as a role model to encourage and motivate staff to achieve high performance and excellent customer service through effective leadership, coaching and training, including performance management.
Provide corrective performance behaviour practices incluing coaching, discipline and termination as required
Assists Senior Manager and Director with the Collective Agreement grievance process.
Fosters an environment of continuous improvement, including undertaking Lean initiatives.
Maintains effective, efficient and up-to-date policies, systems and procedures for the section.
Prepares the section's business plan, work plans, and operating and capital budgets, as well as monitoring budget performance.
Manages preparation of monthly work schedules including call-ins for vacant shifts
Acts as administrative systems expert within the Works Operations and Maintenance Division for Dispatch Services.
May assist in coordinating automation reviews and upgrades and enhancement of internal offices support systems and processes.
Acts as project manager for initiatives related to support function and leads/participates on sub committees/departmental teams, as required.
Must have excellent communication and presentation skills, and possess excellent problem-solving skills to deal with members of Council, public and staff.
Oversees and assumes a participatory role in Dispatch on-call.
Performs other related duties as assigned.
Skills and Qualifications
Post-secondary education, preferably a university degree, with a focus on communication, business administration, or related field, combined with a minimum of five years related experience.
Minimum of three years supervisory experience, preferably in a unionized environment.
Strong interpersonal, communication, negotiation and leadership skills are required, as are excellent organizational and problem-solving abilities.
Demonstrated abilities to lead projects with excellent project management skills
Self-starter with an ability to work independently, as well as the ability to effectively function in a team environment, is a must.
Thinks strategically about business issues with a strong bias for action and business solutions, with a view to achieving results to advance the business.
Results-oriented problem-solver with demonstrated customer service skills.
Knowledge of municipal government, and functions of the Works Operations and Maintenance Division, are preferable.
Solid understanding of City policies, procedures and administrative practices would be a definite advantage.
Excellent working knowledge of computer programs and their applications, including Microsoft suite of applications, Infor, Chamelion, SAP, Cisco and Inform, to name a few, and ability to learn others.

#LI-TW
Hourly Rate/Salary: $ 43.54 - $ 58.06
Hours of Work: 35
Work Location: Mavis Yard: Common Building
Organization Unit: T&W/Dispatch
Department/Division/Section: T&W/Transportation&Works Dept , T&W/Works Operations & Mntce Division , Works Admin,Operations & Maintenance
Non-Union/Union: Non Union
A Criminal Record Search will be required of the successful candidate, at their own expense, to verify the absence of a criminal record for which a pardon has not been granted.
We thank all who apply, however, only those candidates selected for an interview will be contacted. You can also check your application status in your candidate profile online.
All personal information is collected under the authority of the Municipal Act.
We are an Equal Opportunity Employer. In accordance with the Accessibility for Ontarians with Disabilities Act, 2005 and the Ontario Human Rights Code, the City of Mississauga will provide accommodations throughout the recruitment, selection and/or assessment process to applicants with disabilities. If selected to participate in the recruitment, selection and/or assessment process, please inform Human Resources of the nature of any accommodation(s) that you may require in respect of any materials or processes used to ensure your equal participation.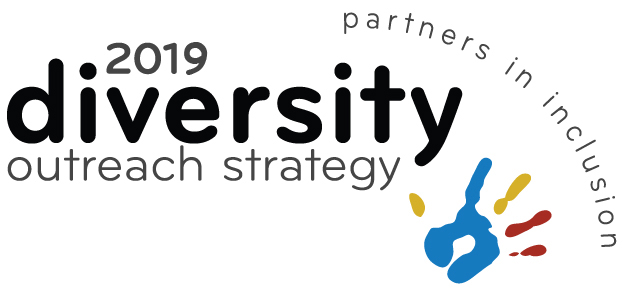 Apply now »