Send me alerts every days
Deck Coordinator, Wading Pool (Celebration Square)
Req ID: 7283
Vacancy Type: Temporary 
Number of Positions: 6  
Closing Date: 04/13/2020
Job Summary
Direct and supervise all staff, programs and oversee the facility in cooperation with the Aquatics and Parks Supervisor and ensure that safe quality programs and services are being delivered in recreational setting.
Duties and Responsibilities
Weekly scheduling and supervision of up to 35 staff.
Monitor that staff are performing their responsibilities as required by their job descriptions and coach and develop staff.
Responsible for opening and closing the facility and ensuring all equipment is in safe and working order.
Maintain facility cleanliness and security at all times.
Perform inlet/outlet checks, lux readings, facility inspections and water tests as required by Reg 565.
Report any health and safety issues to Parks Operations staff/Aquatic Supervisor.
Determine closure of facility due to inclement weather standard and extend program during heat alerts.
Communicate program changes, closures, etc. through approved communication channels.
Report and follow up on any maintenance work required.
Provide effective, professional customer service ensuring customer needs are met.
Accident report follow up and time and labour data entry.
Skills and Qualifications
3 years of Deck Supervisory experience
Aquatic Supervisory (AST) or Aquatic Management (AMT) certification from the Lifesaving Society
Swim Instructors certification
Lifesaving Instructors certification
Emergency First Aid Instructor certification
National Lifeguard - Pool certification
Standard First Aid - CPR C - AED
Primarily outdoor pool and office environment.
#LI-DNP
Hourly Rate/Salary: $18.32 - $22.39
Hours of Work: up to 24 hours
Work Location: Civic Centre, Celebration Square Wading Pool, 300 City Centre Drive, Mississauga, ON.
Department/Division/Section: CMS/Community Services Dept , CMS/Parks, Forestry & Environment , Parks Operations
Non-Union/Union: Non Union
A Criminal Record Search will be required of the successful candidate, their own expense, to verify the absence of a criminal record for which a pardon has not been granted.
We thank all who apply, however, only those candidates selected for an interview will be contacted. You can also check your application status in your candidate profile online.
All personal information is collected under the authority of the Municipal Act.
We are an Equal Opportunity Employer. In accordance with the Accessibility for Ontarians with Disabilities Act, 2005 and the Ontario Human Rights Code, the City of Mississauga will provide accommodations throughout the recruitment, selection and/or assessment process to applicants with disabilities. If selected to participate in the recruitment, selection and/or assessment process, please inform Human Resources of the nature of any accommodation(s) that you may require in respect of any materials or processes used to ensure your equal participation.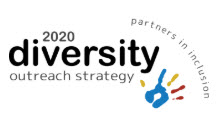 Apply now »