Send me alerts every days
Camp Ignite - Female Firefighters in Training
Req ID: 3603
Vacancy Type: Unpaid Placement 
Number of Positions: 20  
Closing Date: 05/15/2020
Job Summary
The City of Mississauga presents a unique opportunity to give young women a taste of what it's like to be a firefighter.
Camp Ignite is designed to educate young women about the career of firefighting. All participants will have an opportunity to speak to men and women of Mississauga Fire & Emergency Services.
Participants will also have an opportunity to perform many tasks, including, but not limited to the following:
Basic Firefighting

Team building

Wearing full PPE (Personal Protective Equipment)

Use of SCBA – Self Contained Breathing Apparatus

Basics of Pump/Ladder operations

Fitness and Nutrition Information

Aerial ladder climb

Auto Extrication

Basics of technical rescue

Search and rescue

Forcible entry

Securing hydrants

High rise operations

Fighting simulated kitchen and car fires.




All Camp Ignite Activities and Evolutions will be led by qualified members of Mississauga Fire & Emergency Services.
To qualify you must:
Be 15 to 19 years of age

Be in good physical condition

Have a positive attitude

Complete an application form

Agree to follow all rules and regulations

Participate in all activities and classes

Must possess a valid Ontario Health Card or Provincial Health Insurance Card.

Must not have previously participated in Mississauga Fire and Emergency Service Camp Ignite program in.


Please note that Media will be attending this event and may take your Image and Recordings of you.
To apply you must:
Include a short resume listing your personal information, education, interests and employment, if applicable. Please include phone/cell number and e-mail address.

Answer the questionnaire; including a short essay (maximum 500 words) explaining why you want to be part of this program and why you feel you would be a good fit.

Applicants must not have reached their 20th Birthday, but must be 15 years old by May 15, 2020

A team of Fire and Human Resources Staff will review the resumes and questionnaires

All applicants will receive an e-mail indicating their status.

If you are selected to move further in the Camp Ignite process, you will be asked to complete the following:
Those forwarded to the next stage will receive a request to provide additional information including completion of a Physical Activity Readiness Questionnaire – PAR-Q, health questionnaire form, consent forms and registration/payment via our on-line process.

Applicants must possess a valid Ontario Health Card or Provincial Health Card (if outside of the Province) before May 31, 2020

Accepted participants will require CSA approved steel toe boots and leather work gloves to be worn during all fire ground activities. Running shoes are required for fitness components. All participants must also wear all Personal Protective Equipment provided by Camp Ignite.

As there are limited spaces, you will be contacted by the end of June 2020 to confirm placement. A wait list will be created to fill any subsequent vacancies that may occur.

Upon acceptance, payment will need to be made via our Active Mississauga Registration Process. This information will be provided upon your acceptance.

Graduation ceremony will take place on Friday, July 24, 2020 at the Garry W. Morden Centre, 7535 Ninth Line, Mississauga, ON L5N 7C3, mid-afternoon. We welcome parent and/or guardians to attend.
Cost
Deadline for application submission is: Friday, May 15, 2020
The cost of Camp Ignite is $150.
Camp Dates: July 20 - July 24
All participants will require steel toe boots and leather work gloves, to take part in all fire ground activities. These must be supplied by the camp participant.
Medical Clearance
The physical demands of a firefighter are characterized by strength, endurance, coordination, agility and dexterity. Participants of Camp Ignite will experience the physical stresses of a firefighter, although to a lesser degree. All activities take place in a supervised and controlled environment. Tasks are broken down into manageable segments. All scenarios are done in a controlled training atmosphere. A participant may stop, if at any time they do not feel comfortable, and instructors will give additional direction and support. Instructors will stop activities if at any time there appears to be any risk of injury or danger.
Activities/Equipments
Activities participants will take part in during Camp Ignite include, but not limited to:
Full use of turnout gear and SCBA

Search and Rescue techniques with a blacked out face piece

Operating and controlling a hand line

High rise operations: stair climb, hook up and operations of a hand line

Aerial ladder climb

Ground ladder set up and climb

Auto extrication

Personal fitness training

Equipment used during Camp Ignite includes, but not limited to:
Variety of sizes and lengths of hoses (charged and uncharged)

Power and hand tools including: cutters, spreaders, rams, axes, pike poles, halligans and sledge hammers.

Ground and roof ladders

Personal Protective Equipment (weighing approximately 20 lbs./9 kg)

SCBA (weighing approximately 30 lbs./14kg)

For any specific questions regarding Camp Ignite, please send an email to Captain Shelli Varela at cinderhouse@me.com or contact Human Resources at 905-615-3200 x 5032.
#Camp Dates: July 20 - July 24LI-CMS
To begin the Camp Ignite application process, please click the button below titled "Apply"
We are an Equal Opportunity Employer. In accordance with the Accessibility for Ontarians with Disabilities Act, 2005 and the Ontario Human Rights Code, the City of Mississauga will provide accommodations throughout the recruitment, selection and/or assessment process to applicants with disabilities. If selected to participate in the recruitment, selection and/or assessment process, please inform Human Resources of the nature of any accommodation(s) that you may require in respect of any materials or processes used to ensure your equal participation.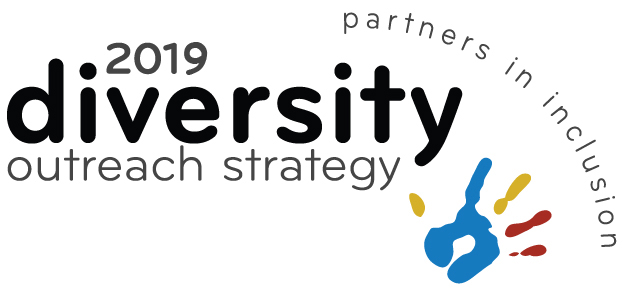 Apply now »