Send me alerts every days
Req ID: 10561
Vacancy Type: Permanent 
Contract Duration:
Number of Positions: 1  
Closing Date: 10/30/2020
Job Summary
Under the direction of the Manager, Aquatic, Therapeutic and Fitness, the successful incumbent is responsible to lead the Recreation Division's operation of the centralized service team for the provision of aquatics, and therapeutic lines of business, city-wide, in all community recreation facilities for all ages and demographics.
Duties and Responsibilities
In particular, duties are to include, but not limited to:
Work in collaboration with community organizations, 3rd party providers, industry stakeholders and affiliates to ensure services are provided safely and in accordance with industry best practices, maximizing participation, revenue and partnership opportunities.
As a member of the Recreation Managers Team develop and implement a range of operational and service plans and standards that respond to customer and divisional priorities;
Develop and hold staff accountable to legislation, corporate policy and divisional standards ,
Accountable for the performance of the Aquatic Line of Business. Oversees the delivery of the centralized service team for the provision of city-wide aquatic programs including: Swim Lessons; Aquatic Fitness; Public Swims, Aquatic rentals, affiliated program partnership agreements (swim clubs) and specialized aquatic programs. Ensures established annual targets are achieved, and/or service plans adjusted as required
Represents the City of Mississauga's interests on local, regional and national aquatics issues.
Accountable for the maximization of public participation, operating revenues and cost containment strategies for the Aquatic Line of Business.
Lead the Therapeutic Line of Business Plan, along with the Manager of Fitness. Provide direction and support to a cross-divisional team focused on therapeutic recreation
Manage recruitment, training, evaluation, scheduling and performance management of staff.
Provide direction and analysis on the need for facilities, projects and initiatives to meet present and anticipated future needs of aquatic facilities, programs and services.
Proactively build and maintain relationships with stakeholder groups, both external and internal, to eliminate barriers between departments/groups.
Manage the current operating budget and capital budget for the line of business, maintaining and creating revenue sources through program delivery, service level adjustments and facility allocation adjustments.
Work with Facility Managers to ensure facility and customer issues/needs are anticipated and resolved
Work with central service and business planning teams to ensure marketing collateral, internal supports (CLASS, E/Active Guide) and financial, pricing and other administrative requirements are in place.
Manages capital and current aquatics budgets and contribute to the divisional budget and corporate business planning process.
Performs other related duties as assigned.
Skills and Qualifications
A university degree/diploma in Recreation, Kinesiology, Physical Education, Public Administration or equivalent along with a minimum of 5 years directly related experience at a supervisory level.
Strong interpersonal skills, excellent oral and written communication skills, demonstrated customer service, supervisory, leadership and team building skills required.
Currently has or has held the following aquatic qualifications: NLS, NLS Instructor/Examiner, LSS or Red Cross Instructor, AST (Aquatic Supervisor Training).
Certified Pool Operator Certification or commitment to achieve within the first year is required. AED certification is required.
Aquatic Safety Inspector is an asset. Microsoft Office and applicable City software. Valid Standard First Aid/CPR"C" is required.
Valid Ontario Class 'G' license and access to a vehicle is required.
#LI-CMS
Hourly Rate/Salary: $ 87,715.00 - $ 116,955.00
Hours of Work: 35
Work Location: 201 City Centre Drive
Organization Unit: CMS/Aquatics
Department/Division/Section: CMS/Community Services Dept , CMS/Recreation Division , Aquatics, Therapeutic & Fitness
Non-Union/Union: Non Union
A Criminal Record and Judicial Matters Check (Level 2) or Vulnerable Sector Check (Level 3) will be required of the successful candidate, their own expense, to verify the absence of a criminal record for which a pardon has not been granted.
We thank all who apply, however, only those candidates selected for an interview will be contacted. You can also check your application status in your candidate profile online.
All personal information is collected under the authority of the Municipal Act.
We are an Equal Opportunity Employer. In accordance with the Accessibility for Ontarians with Disabilities Act, 2005 and the Ontario Human Rights Code, the City of Mississauga will provide accommodations throughout the recruitment, selection and/or assessment process to applicants with disabilities. If selected to participate in the recruitment, selection and/or assessment process, please inform Human Resources of the nature of any accommodation(s) that you may require in respect of any materials or processes used to ensure your equal participation.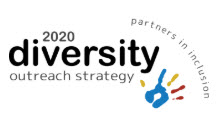 Apply now »