Req ID: 12742
Vacancy Type: Temporary 
Contract Duration: 12 months
Number of Positions: 1  
Closing Date: 02/07/2021
Job Summary
Reporting to the Manager, Asset Management, the successful candidate will primarily assist in the City of Mississauga's Asset Management Program for City-owned facilities, and in turn, the capital planning, budgeting, and reporting for the City-owned facilities. The successful candidate will bring innovation and customer service to the team in order to enhance our Asset Management Program for City-owned facilities and deliverables within the team.
Duties and Responsibilities
Analyze our Asset Management Program data and City-wide strategic planning initiatives, plans, and studies to prioritize lifecycle capital planning alignment, decision-making, and reporting. Research and develop funding strategies to leverage available funding for lifecycle requirements and improvements. Analyze and input recommended budgets and cash flow projections for lifecycle requirements and improvements by the Validations Team for annual capital budget and long term capital forecasting.
Assist divisional Business Planning lead with the preparation of the annual Facilities and Property Management Business Plan.
Assist with PSAB Tangible Capital Assets and DC Bylaw reporting requirements.
Lead in-house project feasibility studies, cost benefit analysis, business case development, and related studies for the planning and development of Facilities and Property Management's initiatives.
Review and develop service agreements and standard operating procedures for divisional initiatives.
Develop key performance indicators for optimal asset performance of all City facilities to be reported for senior management.
Perform other duties as assigned.
Skills and Qualifications
A university degree in Business Administration, Commerce, Auditing, or related field along with 3 to 5 years' experience in the development of business plans, capital planning & asset management, strategic planning, and the operation of related business units.
Strong interpersonal, communication, negotiation, and leadership skills.
Excellent organizational and problem-solving abilities.
An understanding of financial analytical tools and experience in carrying out primary research and data collection.
Experience in the coordination or development of facility capital budgets would be an asset.
Familiarity with Computerized Asset Management System (CAMS) like VFA, and Computerized Maintenance Management System (CMMS) like INFOR softwares would be an asset.
Advanced computer skills (with particular emphasis on Excel, PowerPoint, and Word).
Experience managing strategic or operational projects with demonstrated ability to deliver on-time quality results.
Ability to work with a broad range of stakeholders.
#LI-CPS
Hourly Rate/Salary: $ 80,638.00 - $ 107,518.00
Hours of Work: 35
Work Location: 950 Burnhamthorpe Rd W
Organization Unit: CPS/Asset Mgt
Department/Division/Section: CPS/Corporate Services Dept , CPS/Facil & Property Mgmt Div , Asset Mgt,Accessibility & Energy Mgt
Non-Union/Union: Non Union
A Criminal Record and Judicial Matters Check (Level 2) or Vulnerable Sector Check (Level 3) will be required of the successful candidate, their own expense, to verify the absence of a criminal record for which a pardon has not been granted.

We thank all who apply, however, only those candidates selected for an interview will be contacted. You can also check your application status in your candidate profile online.

All personal information is collected under the authority of the Municipal Act.

We are an Equal Opportunity Employer. In accordance with the Accessibility for Ontarians with Disabilities Act, 2005 and the Ontario Human Rights Code, the City of Mississauga will provide accommodations throughout the recruitment, selection and/or assessment process to applicants with disabilities. If selected to participate in the recruitment, selection and/or assessment process, please inform Human Resources of the nature of any accommodation(s) that you may require in respect of any materials or processes used to ensure your equal participation.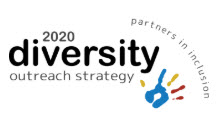 Apply now »