Req ID: 10441
Vacancy Type: Temporary 
Contract Duration: 18 months
Number of Positions: 1  
Closing Date: 01/26/2021
Job Summary
The Director of Infrastructure Planning & Engineering Services is looking for a Business Advisor to provide professional support services to the Division with a focus on business process and customer service improvements. You are a multi-tasker who enjoys working on a diverse array of projects. You are a self-motivated individual who is comfortable working independently, have highly developed facilitation skills as well as proven success with collaboration, project management and execution.
Duties and Responsibilities
The Business Advisor will report to the Director of Infrastructure Planning and Engineering Services and be responsible for:
Developing and monitoring business plans, business cases and budget requests for the Roads and Stormwater Service Areas; and, providing direction, guidance and support on multiple lines of business within the Division; as well as liaising with other Business Advisors to ensure the Business Plans are coordinated
Leading or assisting in the management of long-term strategy projects, including developing RFP's, project charters and project plans, and leading public engagement
Conducting Lean reviews, providing leadership and developing innovative proposals for continuous improvement initiatives or new business ideas, including documenting existing business processes, identifying potential improvements and developing standard operating procedures
Conducting market research, and developing benchmarks and implementing key performance measures
Conducting operational assessments/reviews of lines of business with the goal of identifying efficiencies, improving customer service, identifying required resources and modifications to the organizational structure
Providing consultation and advice to the Director and Divisional Management Teams, as requested
Providing communications support both within the Division, inter-divisionally and with members of Council and the public, including supporting both internal and external web pages
On behalf of the Director and the Division, participating in various Departmental and Corporate initiatives
Other duties as assigned or required
Skills and Qualifications
University degree in the areas of Business, Commerce, Public Administration/Political Science, or equivalent, along with a minimum of three years' experience in the development and analysis of business plans/cases, and strategic plans
Masters of Business Administration or Masters in Public Administration/Policy and previous experience working in strategy/operational consulting is an asset
Advanced certification in Lean or Six Sigma (Green or Black Belt) preferred
3 – 5 years of experience evaluating, recommending and/or implementing organizational transformation, change management and leading business process improvement projects
Related experience in municipal government, including experience in Capital Program planning, programming, design and delivery, is preferred
Demonstrated and proven abilities to lead projects with excellent project management skills
Strong interpersonal, communication, presentation, conflict resolution, negotiation and leadership skills
Excellent organizational and problem-solving abilities
Self-starter with an ability to both work independently, as well as the ability to effectively function in a team environment is a must
Knowledge and understanding of Lean concepts, principles, processes and tools, and extensive experience in conducting Lean reviews and implementing Lean recommendations
Understanding of financial analytical tools, financial analysis, experience in carrying out primary and secondary research and data collection, and have excellent computer skills
Demonstrated competency with re-engineering of business processes, benchmarking and performance metrics is an asset
Experience managing strategic or operational projects with demonstrated ability to deliver on-time quality results
#LI-TW
Hourly Rate/Salary: $ 48.20 - $ 64.26
Hours of Work: 35
Work Location: 201 City Centre Drive
Organization Unit: T&W/Infrast Planning & Eng Serv Div
Department/Division/Section: T&W/Transportation&Works Dept , T&W/Infrast Planning & Eng Serv Div , Infrast Planning & Eng Serv Div
Non-Union/Union: Non Union
A Criminal Record and Judicial Matters Check (Level 2) or Vulnerable Sector Check (Level 3) will be required of the successful candidate, their own expense, to verify the absence of a criminal record for which a pardon has not been granted.

We thank all who apply, however, only those candidates selected for an interview will be contacted. You can also check your application status in your candidate profile online.

All personal information is collected under the authority of the Municipal Act.

We are an Equal Opportunity Employer. In accordance with the Accessibility for Ontarians with Disabilities Act, 2005 and the Ontario Human Rights Code, the City of Mississauga will provide accommodations throughout the recruitment, selection and/or assessment process to applicants with disabilities. If selected to participate in the recruitment, selection and/or assessment process, please inform Human Resources of the nature of any accommodation(s) that you may require in respect of any materials or processes used to ensure your equal participation.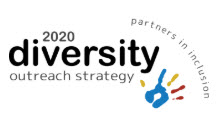 Apply now »