Camp Counsellor - March Break 2021
Req ID: 11461
Vacancy Type: Seasonal 
Number of Positions: 100  
Closing Date: 11/25/2020
Job Summary
Working for the City means you are part of something big, something special! You will be part of a team of engaging, enthusiastic, and dedicated people that are committed to collaborating with one another to deliver on our commitment to the residents, visitors, and businesses of Mississauga.

Enthusiasm for working with children is the name of the game! We provide creative and unique speciality programs to meet the diverse needs of each local area. We provide an inclusive camp experience where camp personnel will be required to work with participants with different needs including children with disabilities, children with behaviour challenges, newcomers, and language barriers. You will make a difference in your community and will leave a lasting impression on the children and youth who attend the camps.

Please note: Due to the uncertainty we are facing regarding the COVID-19 pandemic and the City's programming restrictions, the recruitment of these positions is dependent on available vacancies and business needs. 

Here are our tentative camp locations:
 

Employees can be assigned to any location within Mississauga or re-deployed to various locations, shifts and/or assigned a variety of job responsibilities on a day-to-day basis.

Learn more from Melanie on what it is like to be a Camp Leader at the City!
Duties and Responsibilities
Under the direction of the Site Leader or Program Supervisor, the successful candidate will assist in the operation and delivery of a comprehensive camp experience as developed by the Recreation Division to meet the needs to participants and to ensure adequate safety while facilitiating leisure activities.
 
Provide an inclusive camp experience which includes working with participants with different needs (i.e. children with disabilities, children with behaviour challenges, newcomes, and language barries).
Support objectives and philosophies of the camp program as established by the Recreation Division through quality instruction and excellent customer and staff relations.
Plan and implement a comprehensive, inclusive camp program to meet the needs of all participants.
Provide instruction to campers and ensure planning and preparation for all activities related to the camp program are carried out successfully.
Ensure supervision of campers at all times and provide a safe and enjoyable experience for all participants by adhering to department safety standards and assisting with emergency procedures as required.
Provide quality customer service and act as a knowledgeable resource to parents, participants, volunteers and leaders.
Effectively, and in a timely manner, inform the Program Supervisor/Designate/Board of Education staff with regards to all aspects related to facilities, staffing, participant behaviour, equipment, supplied or anything that would impact the quality and safe delivery of day to day operations of the camp.
Conduct safety checks of program equipment and allocated facilities daily. Clean up and store equipment properly at the end of the day.
Incorporate and model the HIGH FIVE ® Principles of Healthy Child Development in program delivery where appropriate.
Skills and Qualifications
Working toward a Secondary School Diploma.
Possess a valid Emergency First Aid & CPR "B" certification (Lifesaving Society, Canadian Red Cross Society, St. John's Ambulance, or the Canadian Ski Patrol) by March 1, 2021. The certification must be current during the employment period.
Possess a valid HIGH FIVE ® Principles of Healthy Child Development certification by March 1, 2021.
Previous experience working with children is an asset.
Employment offer is conditional upon receipt of a Criminal Records Search, Level III - Vulnerable Sector Check that is acceptable to the City of Mississauga.
Special Instructions
Please note: You are required to complete both forms below and upload them as an "Additional Document" as part of the application process.

Consent to Contact References
1. Click this link and complete the Consent to Contact References
2. Save the document as Your Name_Consent to Contact References
3. When applying, add your form as an additional document to your application

Candidate Information Questionnaire
1. Click this link and complete the Candidate Information Questionnaire
2. Save the document as Your Name_Candidate Information Questionnaire
3. When applying, add your form as an additional document to your application
Additional Information
Hourly Rate:
The duties and responsibilities of the Camp Counsellor are reflected in the hourly rate of pay of $15.01 - $16.69.
Staff will be paid minimum wage on an hourly basis for attending required training or meetings.
 
Employment Period is from March 15 - 19, 2021.

Interviews will be held virtually and are tenatively scheduled for the week of December 6-11, 2020.
Mandatory Staff Training is tentatively scheduled for March 13, 2021.
Please note there will also be a day of site specific training that you will be required to attend at the location you have been placed at. Specific dates will be communicated to you by your supervisor.

Please note: Full-time hours are not guaranteed. Hours are dependent on sufficient program registration and subject to programs running.
Applications are being accepted online only and will be received up to November 25, 2020. Please note that you will be completing a questionnaire and uploading documents as you submit your application. Please fill this out completely. You will receive a receipt via e-email confirming that your application has been successfully sent.

Any questions regarding the hiring process or information on this job posting can be directed to cp.hiring@mississauga.ca.
#LI-DNP
Hourly Rate/Salary: $15.01 - $16.69 
Hours of Work: up to 44 hours 
Work Location: Various 
Department/Division/Section: CMS/Community Services Dept , CMS/Recreation Division ,  
Non-Union/Union: Non Union 

A Criminal Record and Judicial Matters Check (Level 2) or Vulnerable Sector Check (Level 3) will be required of the successful candidate, their own expense, to verify the absence of a criminal record for which a pardon has not been granted.

We thank all who apply, however, only those candidates selected for an interview will be contacted. You can also check your application status in your candidate profile online. 

All personal information is collected under the authority of the Municipal Act. 

We are an Equal Opportunity Employer. In accordance with the Accessibility for Ontarians with Disabilities Act, 2005 and the Ontario Human Rights Code, the City of Mississauga will provide accommodations throughout the recruitment, selection and/or assessment process to applicants with disabilities. If selected to participate in the recruitment, selection and/or assessment process, please inform Human Resources of the nature of any accommodation(s) that you may require in respect of any materials or processes used to ensure your equal participation.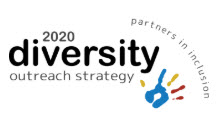 Apply now »